If you love to get outdoors, do some exercise, and enjoy stunning panoramic views, hiking is one of the best things to do in Honolulu.
There are quite a few good hikes right in the Honolulu area, some of them a bit outside of the city limits, but others are right in the city.
Diamond Head is the iconic former volcano that stands proud at the far eastern side of Waikiki, and is often an emblem of visiting Honolulu. The volcano provides a great backdrop to all your beach photos from Waikiki, but the view is even better when you're on the very top of it.
The Diamond Head crater was formerly used as military base on Oahu, but is now open to the public for recreational use. The hike is just under a mile in length, and takes about 20 – 30 minutes to reach the summit.
At first the trail is easy, then you come to a series of switchbacks where you start gaining elevation, and finally towards the end, you pass through a military tunnel, go up a few flights of stairs, and emerge through a bunker.
The views of Honolulu are great!
Open hours: Daily from 6 am – 6 pm
Entrance fee: $5 per carload (this includes parking), or if you park outside and walk in (or take the bus / Waikiki trolley) the entrance fee is $1 per person.
Local tip: After climbing Diamond Head, make sure you stop at Diamond Head Market, just down the road from the hike, for a snack or plate lunch. They are especially well known for their blueberry scones, with are big and delicious.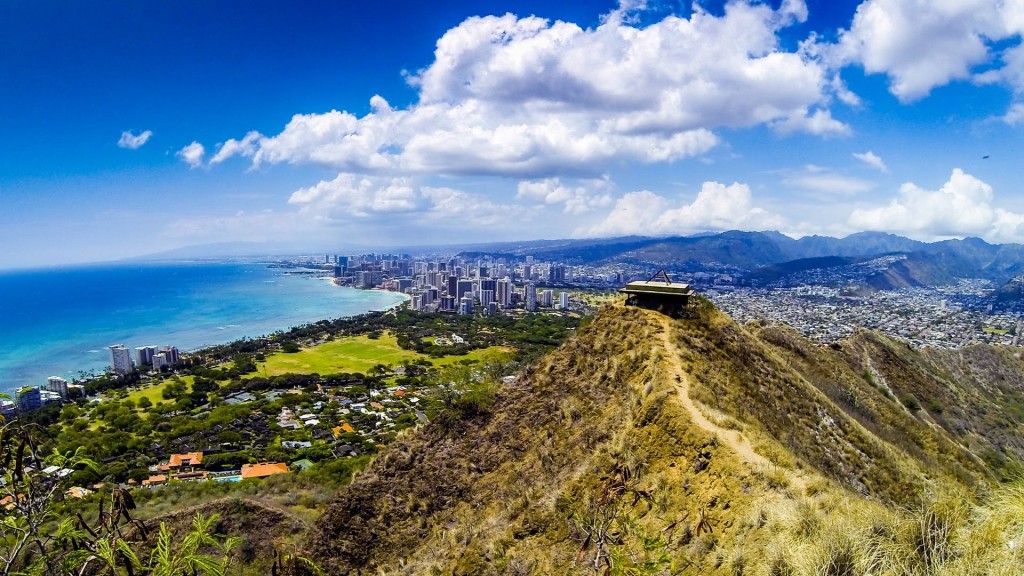 Related Posts
While Diamond Head and Koko Head, two amazing hikes in Honolulu, are…