The açaí berry was first discovered by the native tribes of the Amazon jungle hundreds of years ago and used for its medicinal benefits. The fruits powerful characteristics and nutritional benefits include heart health, improved digestion, promoted skin health, anti-aging effects and is an immune booster, to only name a few.
The acai bowl originally from Brazil, quickly found its real home in Hawaii in the early 2000's. Beloved by surfers, the purple super food dish soon became all the rage, and has since been adopted all around the world. Here we've rounded up our favorite bowls of pure goodness from the Island of Oahu where the hype began.
Haleiwa Bowls
A little grass shack on the roadside of the famous Haleiwa town, this small smoothie stand offers pure or blended organic açaí topped with organic granola, fresh fruit, coconut flakes, and local honey. You can customize your super bowl with additions like, spirulina, maca powder, almond slices and cacao nibs. After a day of surfing, snorkeling, and or simply exploring the North Shore of Oahu this açaí bowl is the ultimate must have.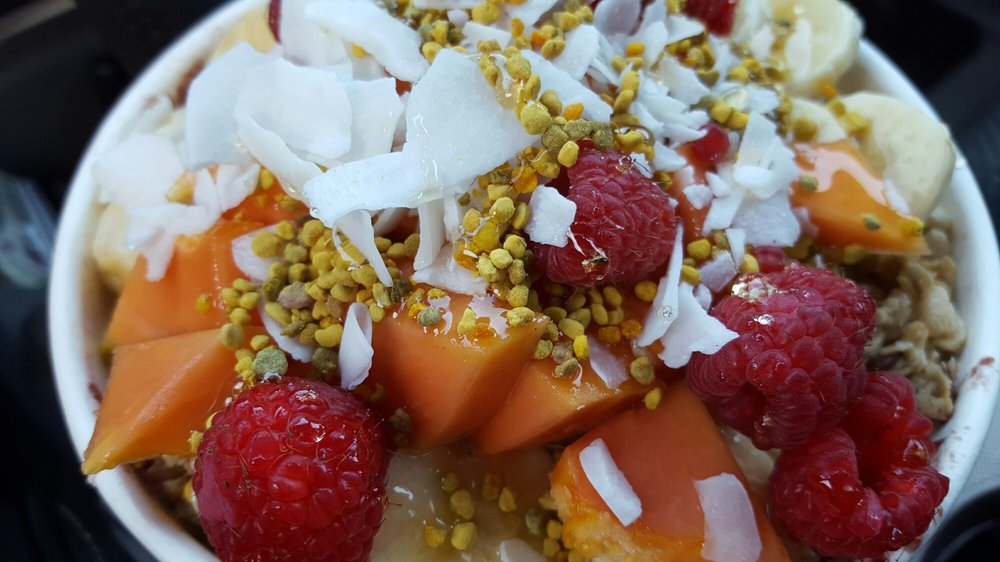 Salted Lemon
Originally a juice shop specializing in, as its name suggests the Salted Lemon drink, made from lemons that are brined and fermented in the sun for months — a real vitamin C booster. The café also has a dreamy açaí bowl, blended with soy milk, served on a bed of granola, sliced with fresh fruit, Lehua blossom honey, and bee pollen. This mountain high açaí bowl is a feast for your eyes and taste buds.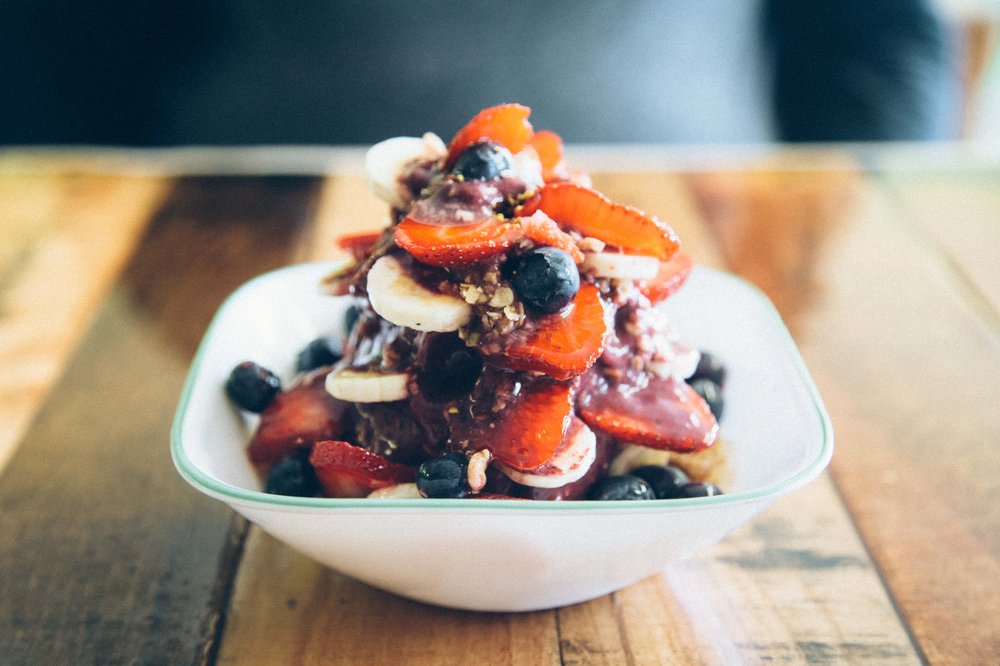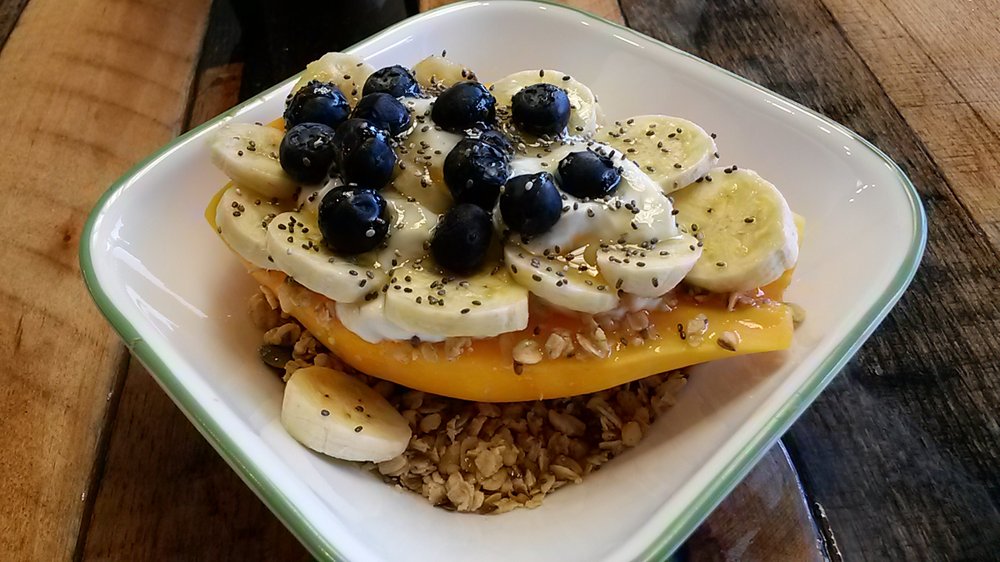 Diamond Head Cove Health Bar
On Monsarrat Avenue right below Diamond Head you'll find the Diamond Head Cove Health Bar with its colorful walls, and old school surfer posters and pictures. Diamond Head being my hometown, I got my very first açaí bowl here, and ever since then there has been no looking back. I recommend getting their larger Mana bowl, which tops double açaí with organic granola, strawberries, bananas, bee pollen and honey.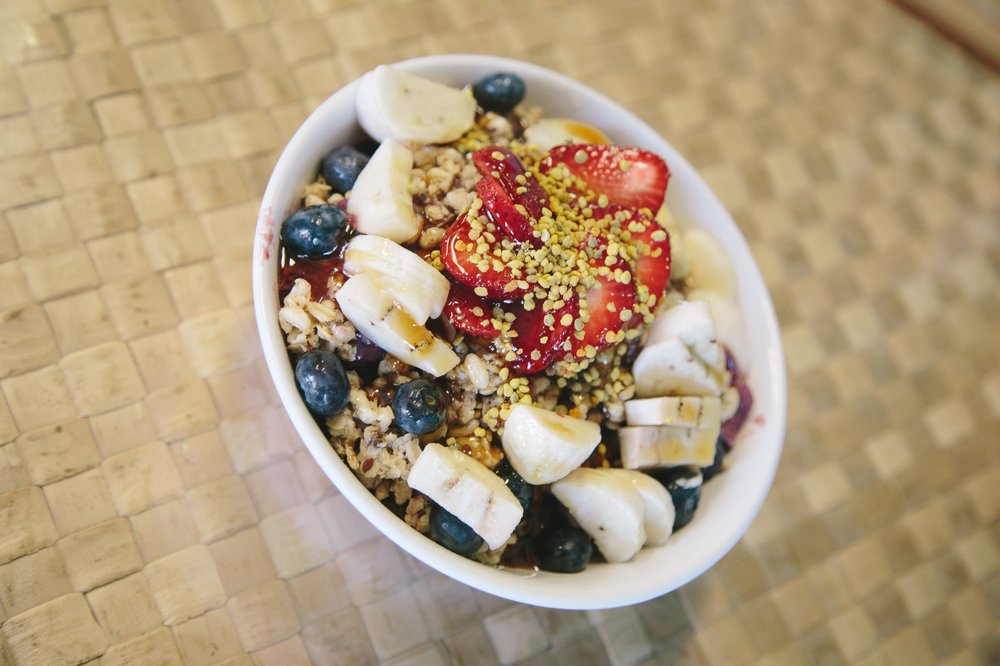 Bogart's Café
If you see a line coming outside of this cute comfy café, don't worry; it's normal and worth waiting for. Bogart's offers a traditional classic açaí bowl with all the usual goodness of granola, fresh fruit, and honey. Their Belgian waffles topped with berries and drizzled with Nutella are also to die for.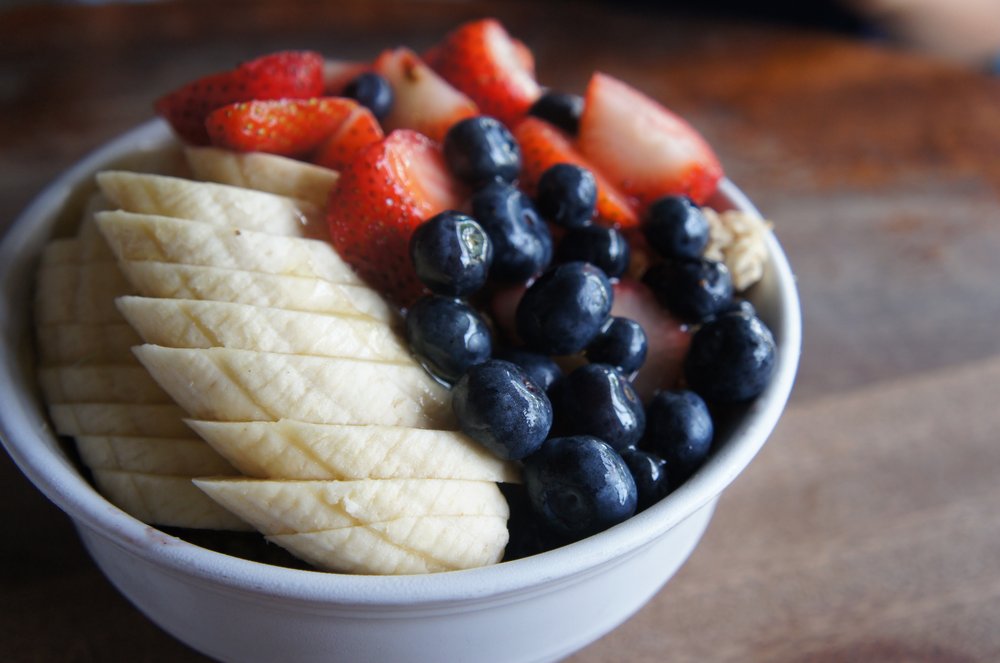 Banán
If you're looking for a little twist on the traditional açaí bowl, stop by this Monsarrat Avenue food truck for banana-açaí soft serve, made with no additional sugars. Go all out and try the papaya boat. Top it off with yummy toppings that include fresh fruit, coconut flakes and honey!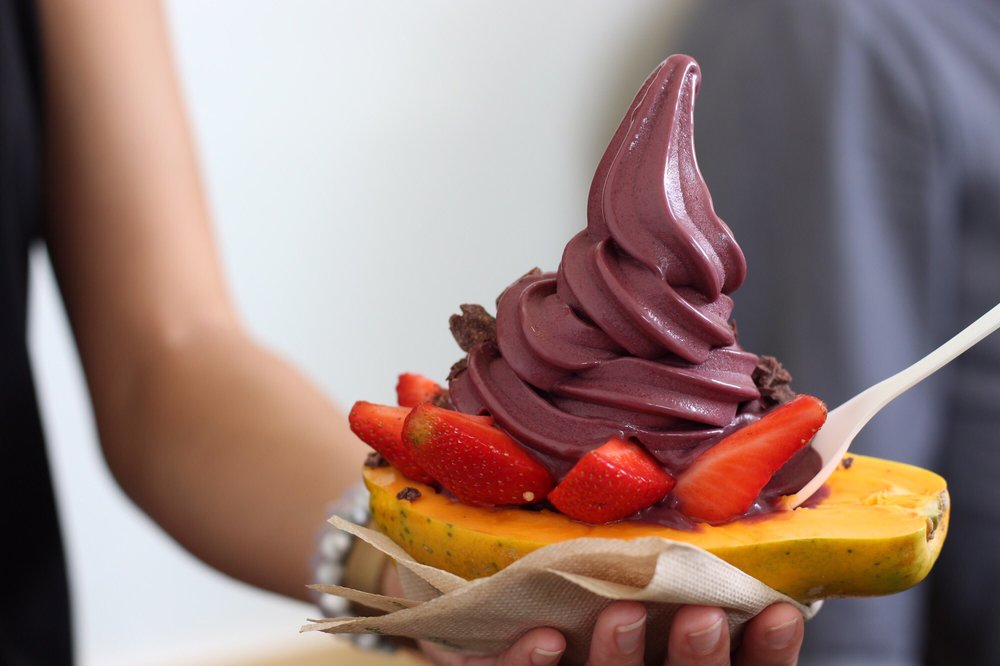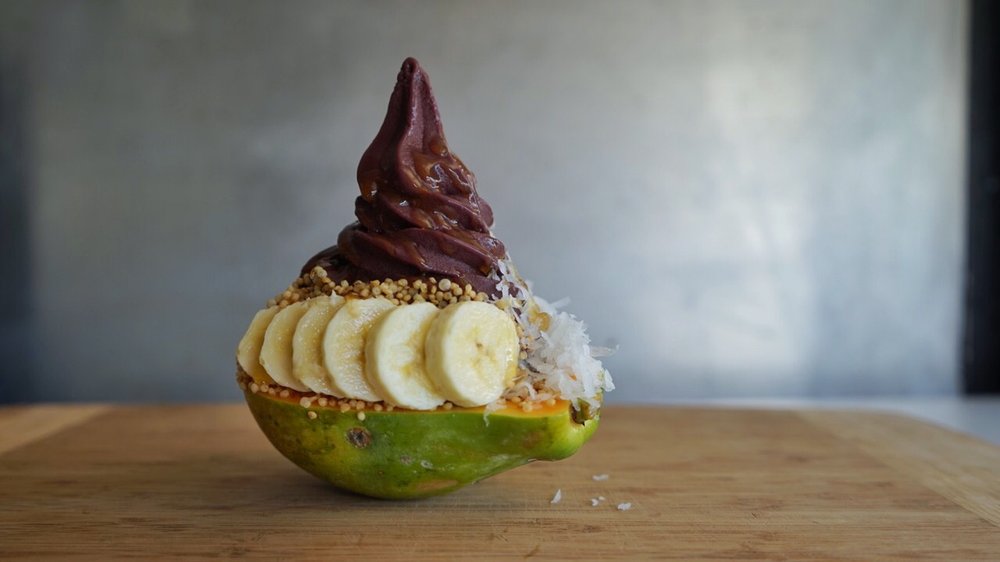 Sunny Days
Also located on Monsarrat Avenue this sweet café is all kinds of wonderful. "Satisfying not only your appetite but also your feelings" the spaces concept is based on Hawaii's easy living attitude. The açaí bowl (Sunny Bowl) consists of açaí blended with yogurt and topped off with banana, berries, and granola. While you're at it, try their Very Berry Pancakes – they are ah-mazing.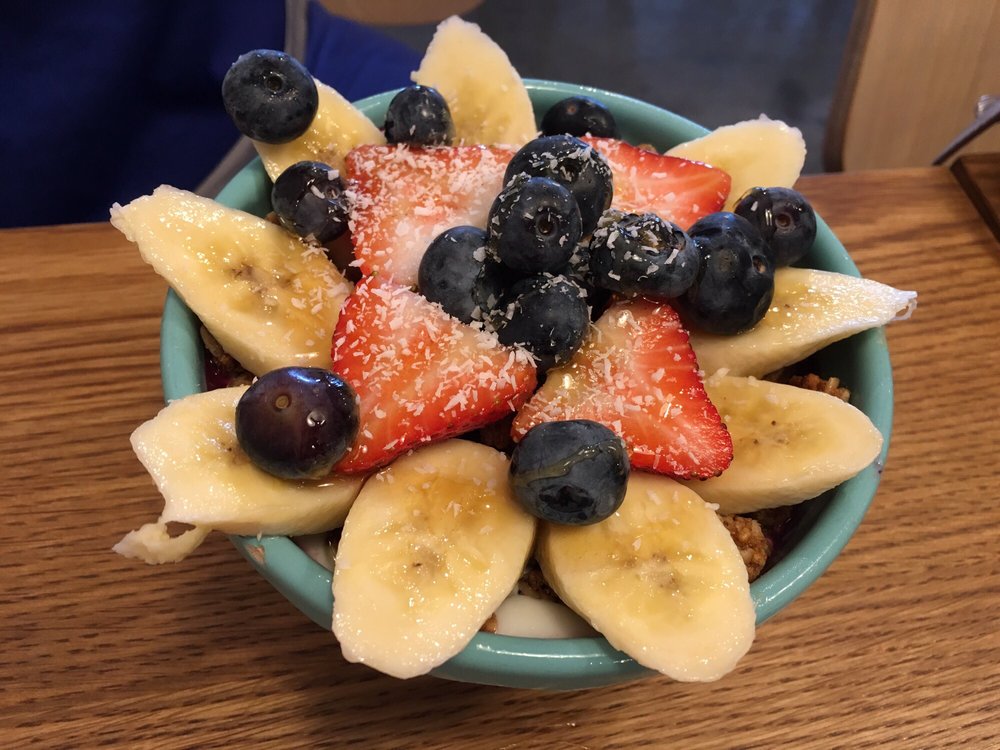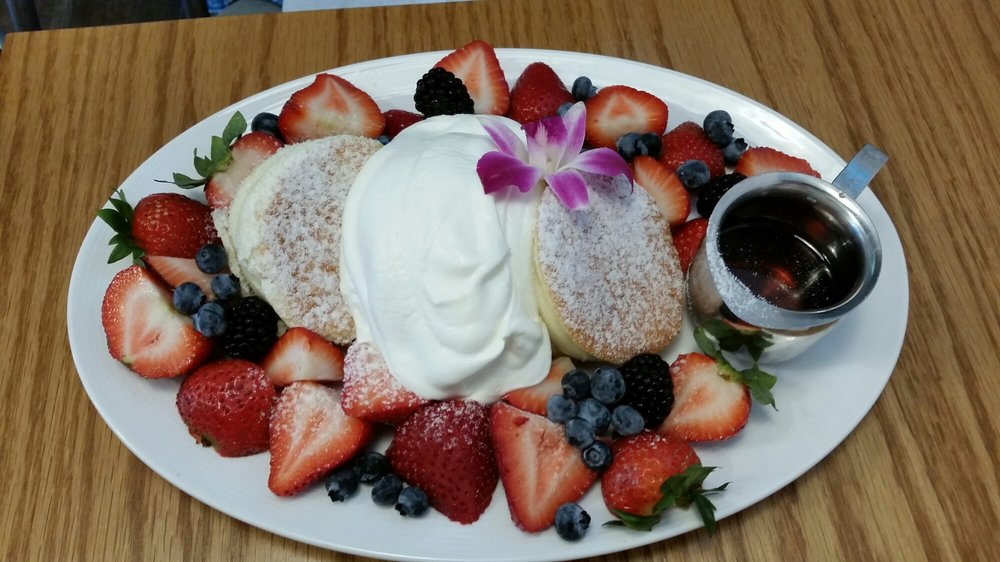 Now go and get your açaí on!
Haleiwa Bowls: http://www.haleiwabowls.com
Salted Lemon: https://www.facebook.com/lilihasaltedlemon/
Diamond Head Cove Health Bar: http://www.diamondheadcove.com
Bogart's Cafe: http://bogartscafe.webs.com
Banana: http://bananbowls.com
Sunny Days: http://sunnydays-hanafru.com
Related Posts